Just a quick note that I am back in the office M-F! Hours are all over the place (mostly evenings) since I am also here raising my 4 year old, 2 year old and almost 6 month old BUT if you need something my shops have reopened and I am easy to reach so feel free to drop me a line!
In the process of adding a bunch of gift ideas to my zazzle store and some custom pretty pennant tags for weddings, holidays and business! Super excited about continuing to expand (and love all my buyers!)
Here is a sneak peek at my "made with love" pennant hang tags now available in my etsy shop.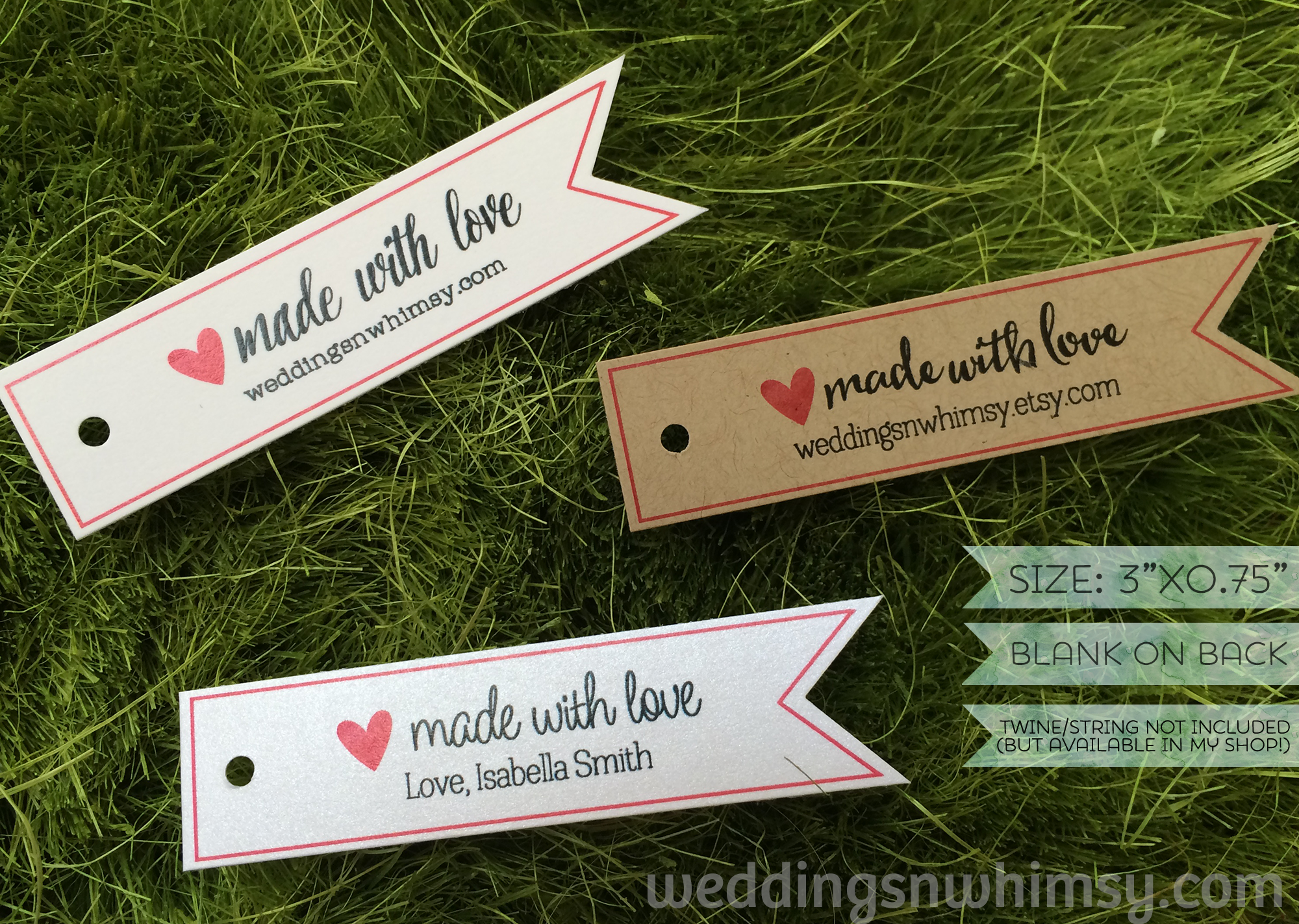 Super cute, right? Tons of phrases in the works (or make your own!). Currently "made with love", "handmade with love", "trick or treat" and "happy halloween" are available in my etsy shop but more on the way soon! (They will be on ebay shortly as well…and eventually my site store which is also in the works!!)
Stay tuned! I am one busy workin' mama! <3